LOOK: LeBron James blasts Lonzo Ball for wearing Nike shoes during 36-point game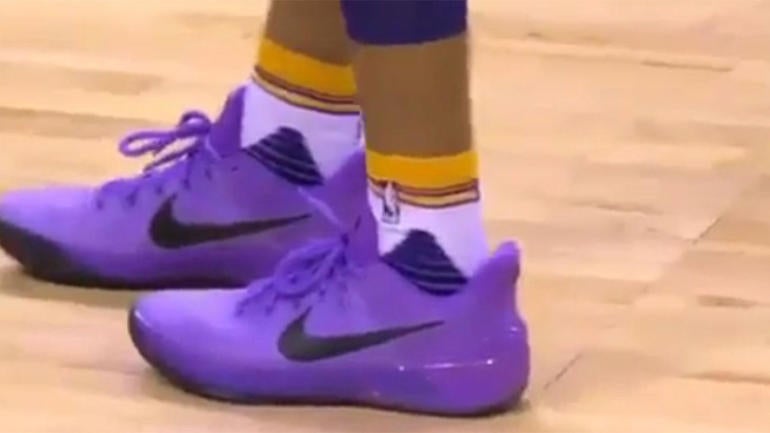 After Lakers rookie Lonzo Ball came out for warmups before Wednesday's summer league game against the 76ers wearing Nike shoes instead of his signature Big Baller Brand ZO2s, it didn't take long for people to notice.
Ball had his best game of the summer by far, putting up 36 points, 11 assists and eight rebounds in a 103-102 victory. LeBron James was in attendance and didn't lose sight of the fact that Ball had his breakout performance while wearing Nikes, posting a video of Ball's shoes to Instagram with the caption, "Just. Do. It."
Just in case you were wondering, LeBron signed a lifetime contract with Nike in 2015, which is estimated to be worth as much as $ 1 billion. Looks like he might be trying to poach Lonzo from the Big Baller Brand.
Tags: 36pointballblastsduringgameJamesLeBronLonzolookNikeshoeswearing
You may also like...