LOOK: Mets' Syndergaard makes 'Game of Thrones' cameo as Lannister soldier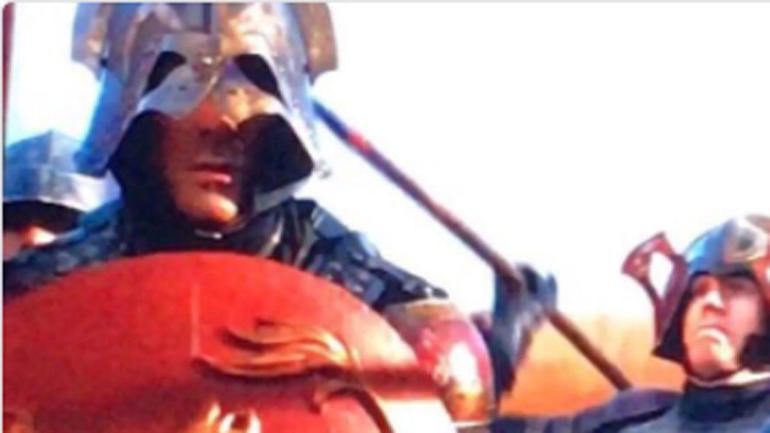 Sunday night brought baseball, but it also brought HBO's wildly popular Game of Thrones, with the fourth episode of the seventh season. Mets starting pitcher Noah Syndergaard — currently on the disabled list — apparently made a cameo appearance, too. 
We'll try to avoid spoilers here because there's nothing worse in internet TV discussions than ruining episodes for those who haven't yet gotten the chance to view them. Of course, that kind of handcuffs my ability to provide any context. We'll simply say that Syndergaard was suited up for the Lannister army. 
Here's a grab: 
Thor himself seemed to confirm that the soldier was, indeed, him: 
Ah hell, I guess that kind of "spoiled" who Syndergaard and his Lannister pals were battling, eh? Oh well. You should've already watched the episode. It was great. 
Now we'll brace ourselves for the inevitable "he should be trying to get healthy and pitch instead of acting!" hot takes. 
Tags: &#039GamecameoLannisterlookmakesMets&#039soldierSyndergaardThrones&#039
You may also like...